Twine by Kristine Five Melvær
Twine – our newest collection of doormats, is created in collaboration with the award-winning designer Kristine Five Melvær. The design draws inspiration from shapes and fibers found in nature, resulting in a freer and more organic look than a typical doormat. Twine makes a natural transition from the nature outside, to the life inside.

Available in subtle shades of green, grey and beige, Twine is part of the Heymat+ range.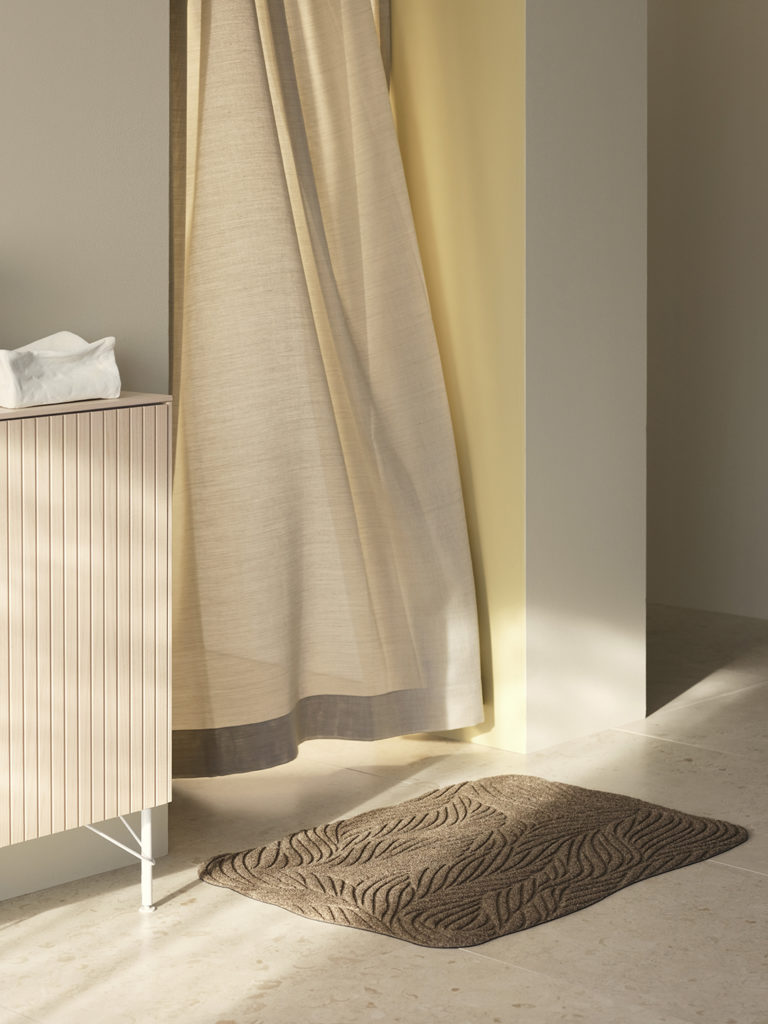 twine beige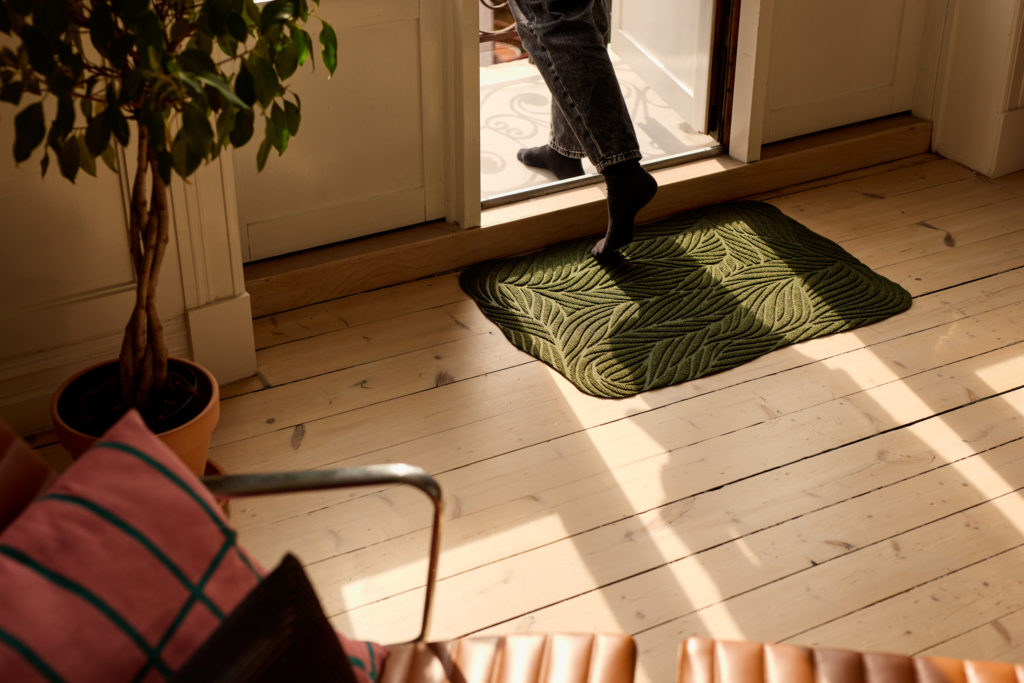 Twine green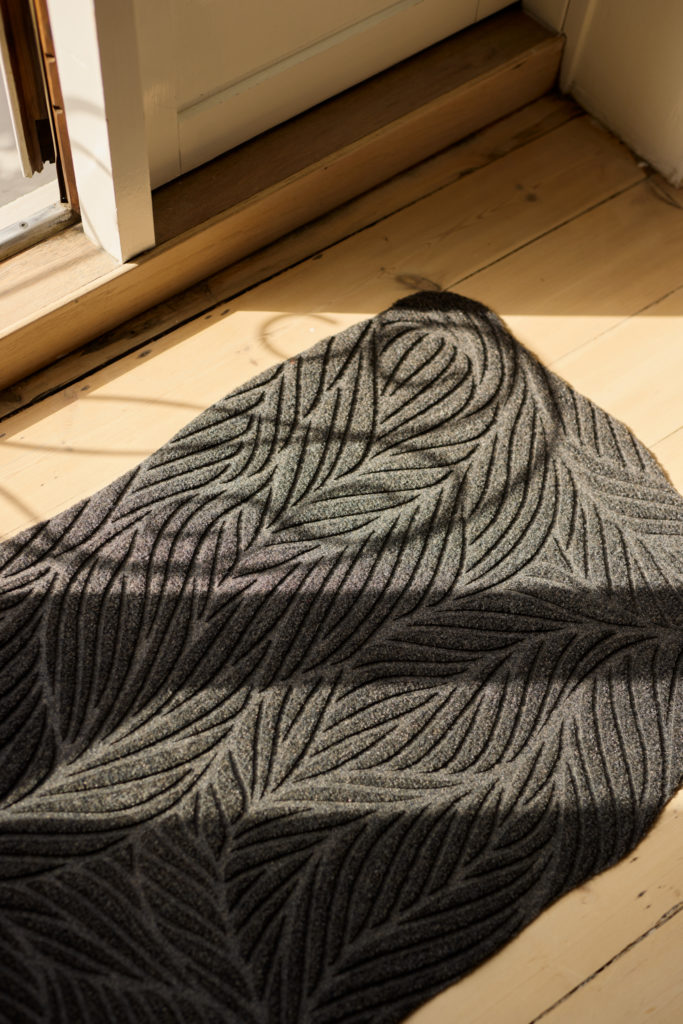 twine grey
"Thanks to its uniquely shaped border, the final design twists and dances; it feels almost alive."
kristine five melvær
Inside
Kristines home
Kristine invited us into her lovely home in Oslo to chat about the inspiration behind Twine. Her apartment is filled with a charming mix of designer items and personal artifacts, and she speaks with the same warmth and enthusiasm about a ceramic cup from a flea market as she does about a leather designer chair. Kristine's home is a reminder of how good design naturally intertwines with everyday life.
Another thing we noticed is the presence of nature in her home: all the green plants, from small succulents to a large tree in the living room, the different kinds of wood, small bird figurines, and not to mention all the natural light flowing in from the large windows throughout the apartment.

"I think everybody needs a bit of nature in their life," Kristine says.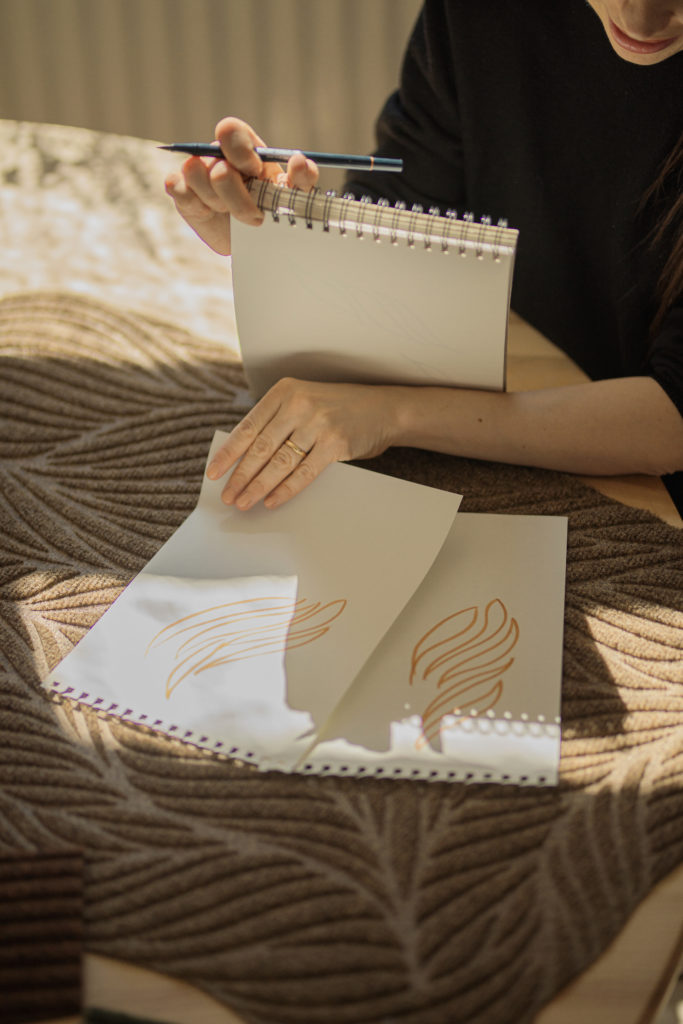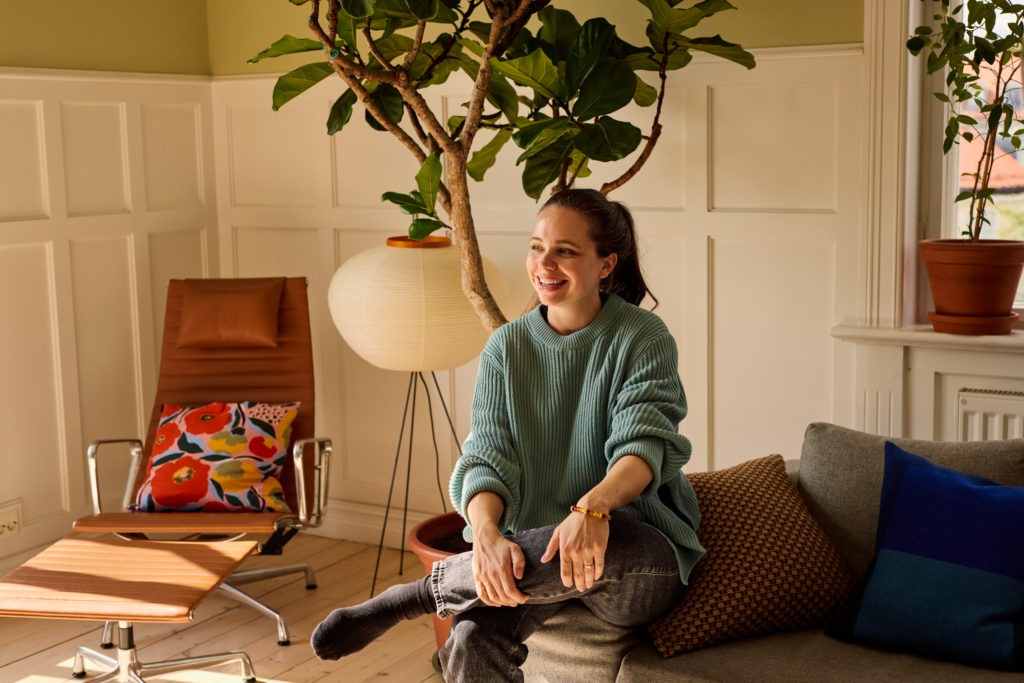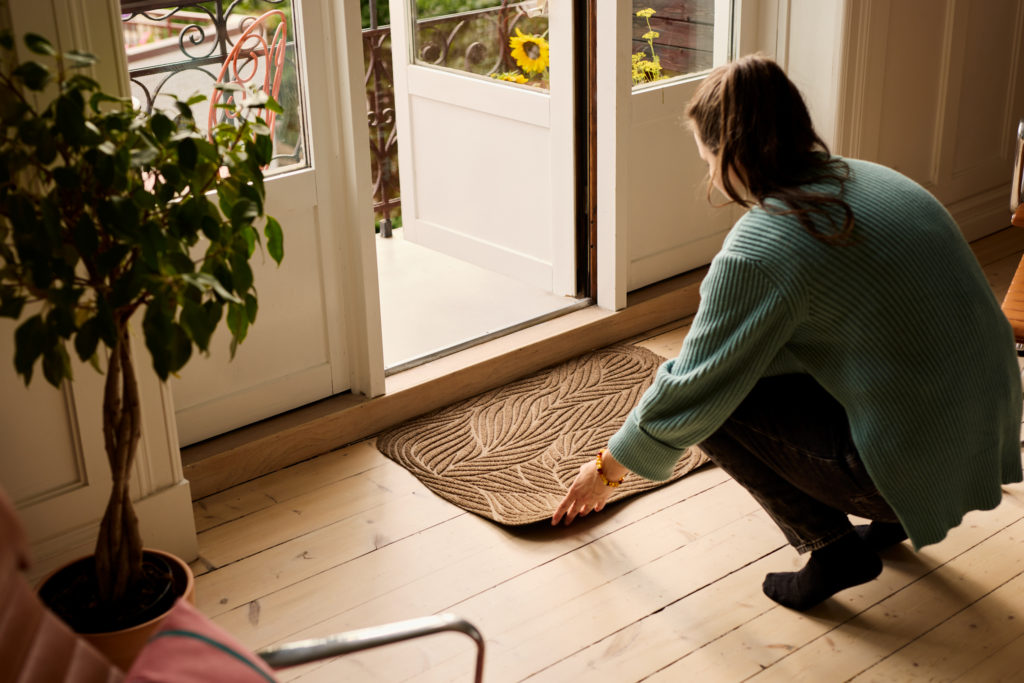 "In a way, it was the pandemic that inspired Twine. After living through years of restrictions, I wanted to produce something that celebrated this reconnection. Designing Twine, I wanted it to feel free, to be perceived as organic and alive, like a little piece of nature. I wanted to work with a freer outline, so the motive comes out in a different way than if it had been restricted by a frame."

Kristine is passionate about color in all her work, and Twine is no exception.
"I chose tones that give different associations," she reveals.

"Colors are a big part of the storytelling, and I wanted to keep it open for interpretation if the pattern is beige branches intertwining, flowing green acres seen from above, or even gray threads of wool dancing around each other."

"I think surrounding ourselves with nature is important for our well-being," Kristine adds.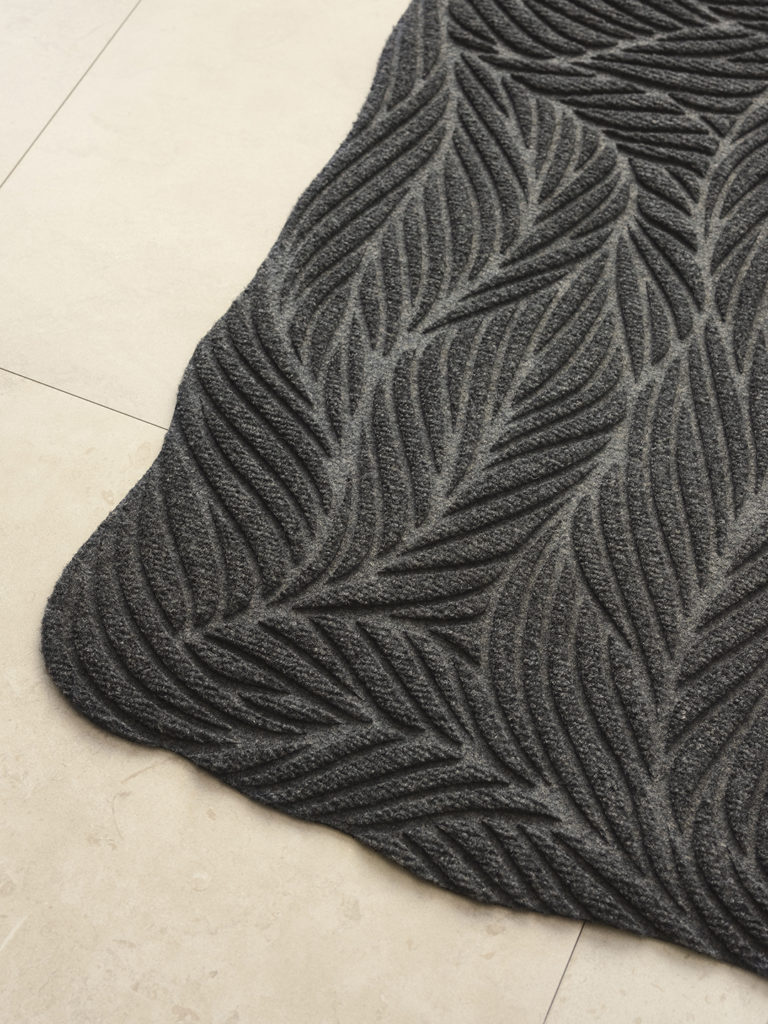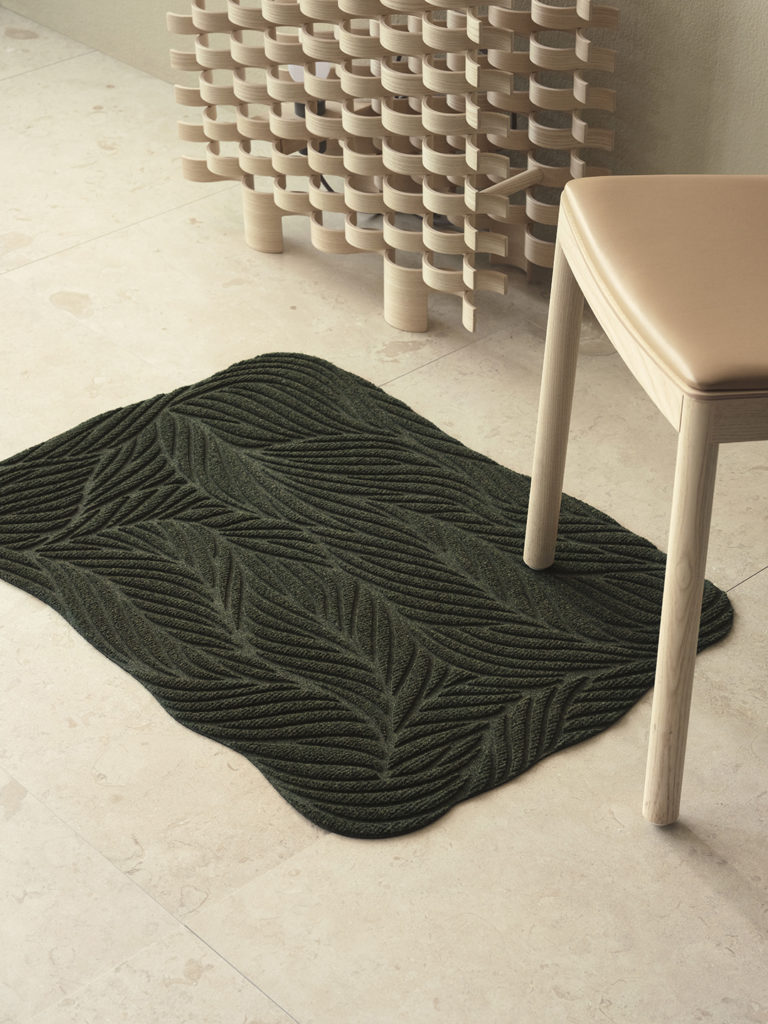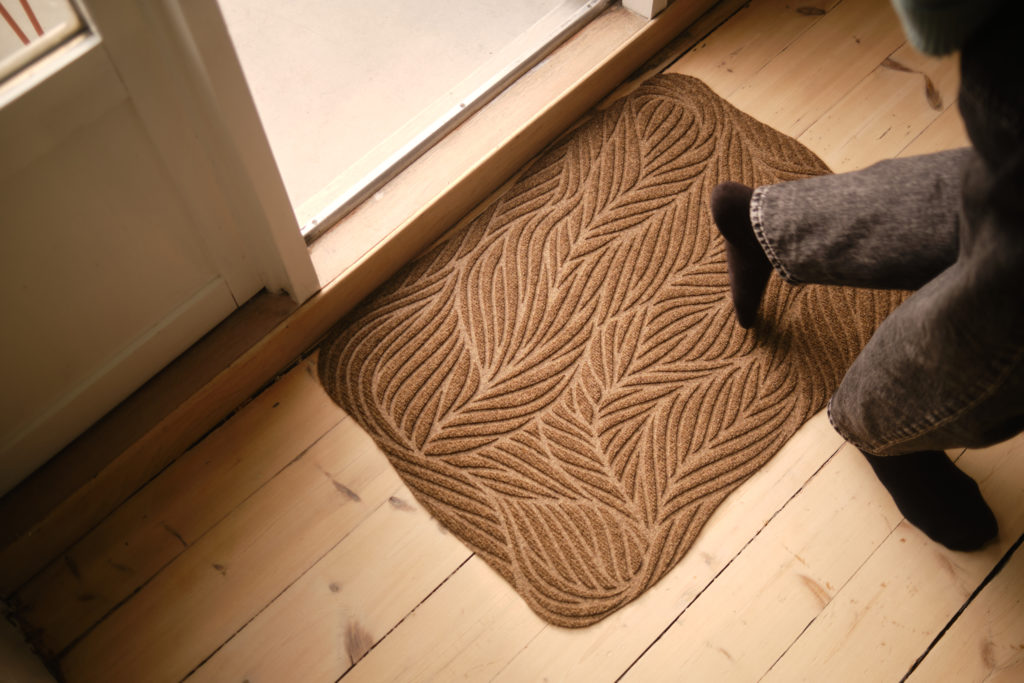 "I try to find ways to bring nature into my own life, and I would love it if I could help others invite nature into theirs."
kristine five melvær