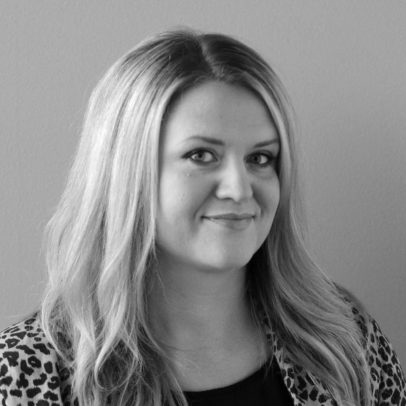 Cathrine Christensen
Cathrine Christensen lives and works in Bodø. In developing the collections Hagl and Lyn she has been inspired by the weather conditions in her hometown, where simple, timeless, but eye-catching motifs illustrate snow and natural forces. Cathrine has also developed Heymat's logo and profile.
Cathrine holds a graphic design certificate, and she has studied graphic design at Merkantilt Institutt in Trondheim. She has also studied Marketing Communication at the BI Norwegian Business School, and Design Management via Grow at Design and Architecture Norway. She currently works as Creative Director and Senior Graphic Designer at Riktig Spor.
Read more about our designers here.
To get to design both logo, identity and mats for Heymat has been my dream commission. I knew they had a great product, and it is incredibly fun to see the huge success they have achieved.– Cathrine Christensen