Designer presentation: Kristine Five Melvær
Can a mat be both minimalist and luxurious? Offering both Scandinavian simplicity and an international touch? Cosy and at the same time ultra-modern? Kristine Five Melvær's collections prove that the answer can be: Yes!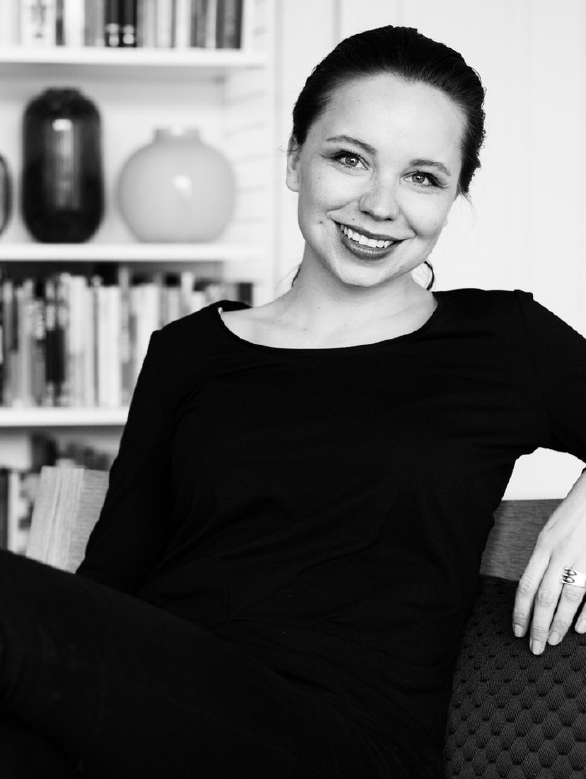 The Oslo-based designer brings functional, beautiful, smart and eco-friendly style to thousands of homes in Europe, Asia, the USA and Canada. And if you have one of Kristine Five Melvær's mats in your home, you may have noticed that it creates a calm and evocative atmosphere, as really good design products are wont to do.
– I am fascinated by how products communicate with people and am convinced that good communication can create a connection between ourselves and the products, meaning that we keep them around for a long time, instead of constantly replacing them," says Kristine.
Her versatility is backed up by a strong CV: A masters degree in Industrial Design from the Oslo School of Architecture and Design and a masters degree in Visual Communication from the Oslo National Academy of the Arts. She has worked with Røros Tweed, Magnor Glassverk, HAY in Denmark, Vestre and Belgian producer When Objects Work. Her work has been exhibited in cities such as Milan, New York, Los Angeles, Washington DC, Tokyo, Paris, London, Berlin and Stockholm.
Kristine has contributed a rich palette of colours and organic shapes to Heymat's range. In 2015, she designed Heymat's first collection and is responsible for Heim, Spot, Mix and Hand. With Heymat+ she has designed a range using pile made from 100 % recycled plastic, and a three-dimensional blend of nature, Nordic light and Japanese zen gardens.
"I enjoy how the design process involves switching between working on methodical problem-solving on the one hand, and freedom and creativity on the other hand. This was also the case when working on Heymat's collections"
"My experience from before I got to know Heymat was that many doormats weren't doing their job. Dirt was being spread around, they weren't catching and retaining the dirt and thus served no purpose. That's what's so great about Heymat. It does a thorough job and protects the indoor environment – improves the air quality in the home and reduces wear and tear to the flooring. And it offers good durability. As a designer, it's a delight to work with quality like that. I know that the product functions optimally, so all I have to focus on is giving it an attractive look."

And she has certainly succeeded in that. Kristine has received a number of prizes for her work, and the design for Heymat+ Sand won yet another high-profile accolade. The mat saw off tough competition from an array of other products to take the Vakre Hverdagsvarer 2019 award. This was given out at the Ditt hjem 2019 interior design fair organised by Egmont Publishing.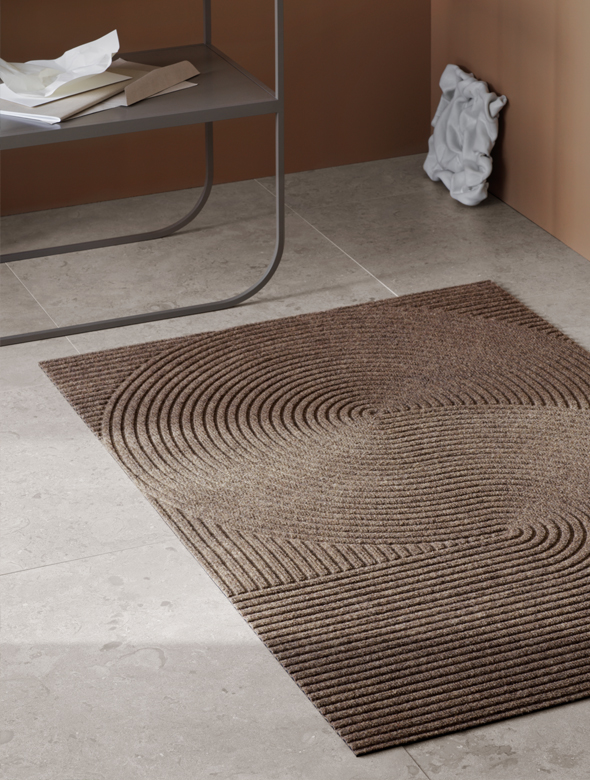 "Previously I had designed products to be part of an existing collection, so getting to work with Heymat right from the start has been an exciting opportunity. In the first collection I was focused on creating breadth, a range of mats that appealed to different people. Even though both producer and designer are Norwegian, we are aiming to appeal to a global audience, and people with differing needs and preferences."
Heymat and Melvær's designs have become an important element in the homes of many. But does Kristine have Heymat products in her own home?
Yes, my whole family have them in their homes and summer cottages. They spread quickly once people get to see the quality. At home we have a small mat out in the entrance as a cheery welcome to neighbours, and a larger mat inside that does a very good job coping with our two-year-old's boots from nursery."
Moreover, she is not only taken with the product quality delivered by the producers, but also the quality of the collaborations she has been involved in.
"I prefer working for people I like, with positive values that shine through in their activities. Heymat and I have been working closely for a number of years now; we have a good dialogue and trust in one another. Such trust enables us to take bigger chances, and that results in exciting processes and innovative products."
"I feel we have achieved our objective by turning a technical supermat into a poetic and beautiful object"